Blog: Featured Album: Hillsong United - Zion
Feb 26 2013

In the first episode of our new series of featured albums, we look at the first new studio album from Hillsong United in over two years, 'Zion'.





Hillsong United which is fronted by worship leaders Joel Houston, Jad Gillies and Jonathon 'JD' Douglass return with their new album 'Zion'. This is the third studio album from the current evolution of the band, and is available as both a standard CD and a Deluxe Edition double CD version



"This album is brilliant, sing modern sounds to create songs full of the grace of God, leaving the listener with a wonderful sense of worship. Any album that stops you in your tracks like that is doing what it's meant to do."

LTTM Rating 5 Out Of 5 Stars

Louder Than The Music Read full Review

Track Listing:
1. Relentless
2. Up In Arms
3. Scandal of Grace
4. Oceans (Where Feet May Fail)
5. Stay and Wait
6. Mercy Mercy
7. Love Is War
8. Nothing Like Your Love
9. Zion (Interlude)
10. Heartbeats
11. A Million Suns
12. Tapestry
13. King Of Heaven





"Everything we do as UNITED, whether it be from recording or writing these songs, to playing them in front of people and all the production that goes with it or whatever part we play, it's all an expression of a really extraordinary God doing what only He can do through really ordinary people who love Him and want to serve Him."
Joel Houston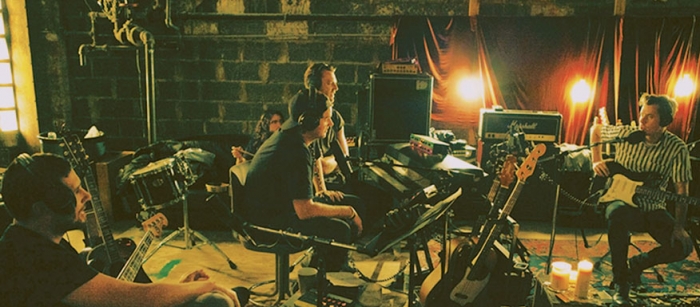 In studio and out of the studio, on tour or at home, Hillsong UNITED is committed to writing songs that speak truth, create a unique sound, connects with churches, individuals and ultimately connects people everywhere with God.

Fronted by worship leaders Joel Houston, Jad Gillies, JD and Matt Crocker, the team is an evolving collaboration of pastors, worship leaders, musicians and songwriters - all intentional about giving voice to a generation passionate about God.

Last year the band released their first live album in four years, 'Live In Miami', recorded during their 'Aftermath US Tour 2011'.