Jun 20 2017
Taken from Hollyn's recent album 'One-way Conversations', here is the video for 'In Awe'.

Other Videos
GRAMMY Award-winning recording artist, Lecrae, has released a special mixtape project, 'Let The Trap Say Amen', with fellow GRAMMY Award-winning producer, Zaytoven. Here is the official music video for 'Get Back Right' from the…
Chris August has just released his new album 'Seasons' and here is the lyric video to the title track!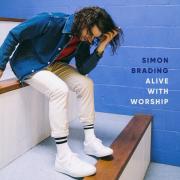 Taken from Simon Brading's new album 'Alive With Worship', here is 'Rock of Ages'.