Video: SOUTHVILLE
All The Praise
Jul 07 2018
Here is the lyric video for 'All The Praise' by SOUTHVILLE.

Other Videos
Here is the title track from Later The Same Day's album 'The Plight of the Passionate'.
Elias Dummer, former frontman and founding member of the Covenant Award-winning band The City Harmonic, has released his first solo music with the single 'Enough', cowritten with Jeff Johnson of Passion City Church in Atlanta and…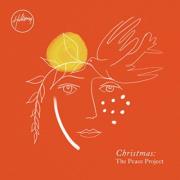 Taken from the Hillsong Worship Christmas album, 'Christmas: The Peace Project', here is 'O Holy Night' recorded live in Sydney, Australia.