Artist:
Title:
Miracles
Type:
Album
Released:
06 Apr 2018
LTTM Rating:
Review
Hawk Nelson have a new studio album out titled 'Miracles'. While working on this new album, Hawk Nelson found themselves reevaluating their mission and even questioning their future. According to frontman Jon Steingard, the new LP was the foursome's "most hard fought record" to date. The struggle originated, ironically, with success. The band's 2015 release, Diamonds, was arguably one of the biggest of their career, generating a trio of radio hits such as the title track "Live Like You're Loved" and the nine-week No. 1 smash, "Drops in the Ocean."

Crafting a follow-up after such a steady stream of wins...
Read More
Video
Articles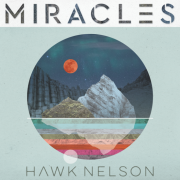 Hawk Nelson's new studio album, Miracles (Fair Trade Services), is available now. The band's eighth studio project features their current single, "He Still Does (Miracles)," which is currently heard on more than 60 stations -…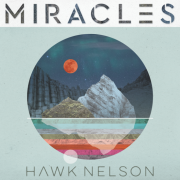 Hawk Nelson is gearing up for spring with a brand new album releasing on April 6th and tour beginning later this month on February 22nd. The new album, Miracles (Fair Trade Services), will be the band's eighth studio project and…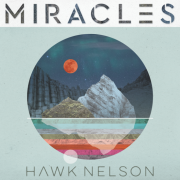 From the new Hawk Nelson album 'Miracles', here is 'Parachute'.