Featured Artist: Tenth Avenue North
Nov 01 2016

If every album serves as a single snapshot of an artist's current season, then Tenth Avenue North's new album, Followers (Provident Label Group), is a Polaroid coming to life in full color. Brilliant hues of exuberance, confidence and unwavering hope saturate the band's follow-up to 2014's Cathedrals. Every cut finds Mike Donehey (lead vocals, guitar), Jeff Owen (guitar, vocals), Brendon Shirley (keys, vocals), Ruben Juarez (bass, vocals) and Jason Jamison (drums) basking in the pure joy discovered only in following Christ.

Tenth Avenue North has long been known for the depth and vulnerability of their songwriting since they released their acclaimed national debut, Over and Underneath, in 2008. Quickly winning fans' allegiance with radio staples like "Love Is Here," "Hold My Heart" and "By Your Side" (GMA's 2010 Song of the Year), the band was named the Gospel Music Association's New Artist of the Year in 2009. The group gained further momentum with three additional full-length records that spawned hits like "You Are More," "Losing," "Worn" and "No Man Is an Island," among others, and has sold in excess of one million albums to date.



Followers - the quintet's fifth official studio project - charts a new course for the beloved band and finds the five men with hearts full and hands open. "To begin a season, another season has to die," Donehey reflects. "I think this is a fresh season because I finally let a lot of my dreams die."

The singer admits his aspirations revolved around his music career for years, which caused his self-worth to rise and fall with the band's success. "I think with this record, I started to realize how a lot of my dreams weren't big enough and that they were very much mine - like getting signed, getting played on the radio. Those aren't the kind of dreams that will satisfy your heart," he offers. "If our hearts are made for a new kingdom - a new heaven and a new earth - if that's what the bent of our souls is, then these little man-made dreams aren't ever going to be enough."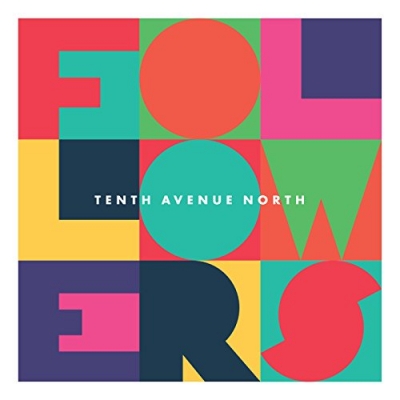 In the middle of attempting to reconcile his calling with the trajectory of his career, Donehey uncovered this nugget of infinite wisdom: "God's not as interested in the success of our career as He is the posture of our hearts," he remarks. "The whole theme of the record comes from believing that God's will for my life isn't a plan, and it's not necessarily a dream. God's plan for my life is the position of my heart."

The heartbeat of Followers is one of surrender and complete obedience. On EDM-infused lead single "What You Want," the group aligns their dreams with the desires of Christ as Donehey gives voice to his thoughts with the lynchpin line: So many leaders / You ask for followers / So keep on leading / 'Cause You're my Father.

"Why are we so obsessed with leaders?" he asks. "When you look in Scripture, you don't ever see Jesus ask anyone to be a leader - never. Jesus said, 'I don't do anything of my own accord.' He basically said, 'I'm not a leader; I only do what the Father in heaven tells me to do.' So Jesus viewed Himself as a follower. If Jesus viewed Himself as a follower, then no matter what anyone else thinks of me, that's how I need to view myself before God."

Heading into the studio with producers John Fields (Switchfoot), Jason Ingram (Chris Tomlin), Paul Mabury (Lauren Daigle) and Colby Wedgeworth (Jordan Feliz), Tenth Avenue North began to craft a fresh collection of songs every bit as colorful as the album's artwork.

The apropos "Afraid" opens the set with a pensive, synth-soaked anthem for today's culture. Owen originally began the song and played it for Donehey the day following the Paris attacks in November 2015. With the people of France in the back of their minds, the band finished the song with a message relevantly speaking faith over fear.

"My treasure is not my life. As soon as you let go of your life as the treasure, then suddenly you find freedom… Someone who's lost the fear of death is an insanely free person," Donehey maintains. "I don't have to be afraid because fear, not only is it time wasted, but fear is the belief that God's not going to get it right."

Passionately tender ballad "I Have This Hope" was born of a time of personal uncertainty in Owen's life when his sister-in-law was suddenly diagnosed with stage 4 cancer, and he walked into a writing session with a heavy heart. The 32-year-old mother of three began chemo treatments in early February of 2016 just as the band first began writing for Followers. Rooted in Isaiah 43, the song was penned in her honor.

"For the most part, the things I see in Scripture are really not this promise of this plan working out a certain way, but it's the promise of His presence with us through whatever happens," Donehey observes. "God doesn't say, 'You will be spared of tragedy.' He says, 'Tragedy won't crush you; it won't overwhelm you; it won't consume you. I am with you.'"

Two-and-a-half months later, when Tenth entered the studio to record the song, Owen's brother and sister-in-law stopped by following a doctor's appointment at Vanderbilt University. Miraculously, while his sister-in-law was sitting on the couch in the studio, she received a call from the doctor telling her that her cancer was in remission. It was a divine intervention and a literal in-studio reminder to the band that God is in the details.

Mid-way through the set, the moving "Sparrow (Under Heaven's Eyes)," acknowledges our desire to be seen by the God of the universe. Coming to a co-write with Jonathan Smith feeling insignificant, Donehey began to search for inspiration through music. The two songwriters started listening to "Between Me and You," a poignant song by The Killers' Brandon Flowers, and began to see their stories mirrored in the lyrics.

"It just captures the struggle of wanting to live your dreams but also not wanting to let your ambition get in the way of loving your family well," describes Donehey, adding, "So many men have sacrificed their family or their marriages on the altar of ambition."

Often fearing he sacrifices his own family at times for the sake of his calling, it was a song Donehey could identify with, and he found himself praying, "I'm ready to give up all my ambition and all my dreams if, God, You could just remind me that You see me."

"Sparrow (Under Heaven's Eyes)" is the manifestation of the band coming to grips with letting go of their dreams, their plans and their aspirations and putting everything in the hands of the God who cares for them individually infinitely more than the birds of the field. Yet, just like anything else, they realize surrender is a process.

"God's working on me to let go of this need to have the plan, this need to have the answer. Basically, way more important than knowing a 10-year plan from God is just knowing that I'm living a perpetual 'yes' to Him," Donehey offers.

The next decade isn't clearly mapped out, but his aim is sure, and his goal for each day consists of only three simple letters: j-o-y. "I don't know if God's will for my life is to play in front of 10,000 people. I don't think that it is. I think God's will for my life is joy, whether I play for 10,000 or 10," he continues. "God's will for my life is peace. God's will for my life is forgiveness. And when you start dreaming that way, then you realize, 'Oh man, I can live the dream every day.'"

Tenth Avenue North may not know what the future holds, but no matter where life leads, they know who they'll be following.