Kim Walker-Smith - On My Side

Artist:
Title:
On My Side
Type:
Album
Released:
21 Apr 2017
LTTM Rating:
Review
One of Christian music's most beloved worship leaders, Kim Walker-Smith has been with Jesus Culture since 1999. In 2006, the group released their first album Everything, and since then has led millions straight into God's presence through heart-felt worship. Kim Walker-Smith herself has previously released two albums 2008's Here Is My Song and 2013's Still Believe, not to mention her 2013 duet album with her husband Skyler, and appearances on all of Jesus Culture's nine live albums.

Now, after four years, Kim Walker-Smith delivers her third solo album titled On My Side. Unlike her previous two solo albums, however, this...
Read More
Video
Articles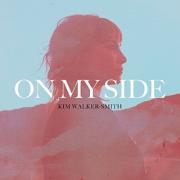 Jesus Culture Music and Capitol CMG announce the release of the new solo album from their renowned worship leader Kim Walker-Smith. Her upcoming release, On My Side, will release on April 21st and follows her 2013 release Still…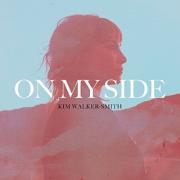 Taken from Kim Walker-Smith's forthcoming album 'On My Side', here is the video for 'Throne Room'.