Tauren Wells - Citizen Of Heaven
Artist:
Title:
Citizen Of Heaven
Type:
Album
Released:
24 Jan 2020
LTTM Rating:
Your Rating:
Listen
Review
Tauren Wells says of his new album "I've been writing for the last few years and I'm so stoked to share a ton of new music with you. Citizen of Heaven is out now and IT IS A PARTY. I hope you love these songs as much as I do."

And that's what this album is, it's an exciting album that is full of upbeat tracks and positive messages that will leave you with a smile on your face. Songs like 'Like You Love Me', 'Citizen Of Heaven' and 'Millionaire' are modern popular music at its best, they really are. For...
Read More
Video
Articles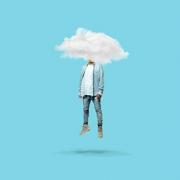 Ahead of Tauren Wells' new album 'Citizen Of Heaven', here is the music video for the album track 'Like You Love Me'.