Featured Artist: Audrey Assad
Jan 18 2016
Audrey Assad is a singer-songwriter and a worship leader. Her debut album, The House You're Building, was released through Sparrow Records in July 2010 and went to be named Christian Album of 2010 on Amazon.com and the Christian Breakthrough Album of the Year on iTunes.

She has worked and toured with other artists such as Chris Tomlin, Tenth Avenue North, Matt Maher and Jars of Clay. Audrey has been making musically independently for about 3 years, releasing the records Fortunate Fall, O Happy Fault (Live), and Death, Be Not Proud.

Lauded by the New York Times, multiple Dove Award nominee and iTunes Christian Breakthrough Album of the Year recipient (The House You're Building, 2010) Audrey Assad releases music she calls "soundtracks for prayer" on Fortunate Fall Records, which she co-owns with her husband, William G Price III.

In addition to her own albums, Audrey has written songs for Matt Maher, Christy Nockels, Brett Younker, Sarah Hart, Meredith Andrews and others, and is featured on Chris Tomlin's RIAA certified Gold record, Glory in the Highest (2009). Having toured with Tenth Avenue North, Matt Maher, Jars of Clay and others, Audrey also speaks about art, faith, womanhood, justice and pornography addiction at Catholic and evangelical events such as Q Ideas, Focus Conferences and more.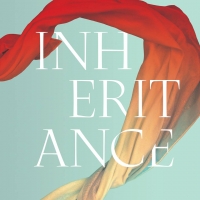 She has further been featured at an IHOP One Thing conference, Mass at St Patrick's Cathedral, and during the Papal Event "World Meeting of Families." and written reflective and devotional entries for the likes of Christianity Today, the Magnificat and Blessed is She.

Audrey Assad internationally releases her second independent album, Inheritance, Feb 12 2016 on Fortunate Fall Records with Tone Tree Music distribution. A collection of hymns and original songs that both pay homage to her childhood heritage and to her Catholic faith and charismatic spirituality, the highly anticipated album has already been pre-ordered by thousands of fans through a PledgeMusic campaign.