Sep 16 2016

LTTM caught up with talented British worship leader Ian Yates to discuss his brand new album 'Awaken To Love', which sees him write with the likes of Matt Redman and Nick Herbert.

Tell us a little bit about this new album of yours?

Awaken To Love is my fourth album. I wasn't sure if I'd make another album. If I'm honest I was ready to call it a day. Ready to move on. For a year I was like I don't know if I can sustain this, pay the bills and provide for my family and not get burnt out. Yet God had other plans and in June 2015, after a period of plenty of divine encounters, I knew there was enough songs, enough of a message and enough of a God-given calling to go ahead.
The result is Awaken To Love; twelve songs that revolve around themes of trust, hope and the unending love of God.

I feel like I've got my sound and I hope there's a depth to it, that it's not just nice songs but a journey that connects people to God. My heart has always been to take the music outside the church walls. I've always aimed to make the kind of music that can be given to someone who feels far away from God or who is not a Christian. I want to create something that might help people encounter God's love and goodness.

The album includes a cover of the Beatles classic, 'All You Need Is Love', and a couple of co-writes, 'High Wire' written with Nick Herbert and 'No Longer I' which I wrote with Matt Redman and Sam Blake. We recorded the band at Martin Smith's studio (Bones Studio) with Simon Francis (Ellie Goulding, The Pierces) on Bass, Paul Evans (Delirious, Tim Hughes, Cathy Burton) on drums and Jonny Bird (Martin Smith, Matt Redman) on guitar. A dream band! Trevor Michael co-produced the album with me and he mixed it at his studio.

Which is your favourite track on the album and why?

I think it's Dream Again. I believe this song can speak to all of us. I was at a point were I'd almost given up on the calling God had on my life. I was a bit jaded, I didn't know how I could pursue all my dreams and balance life. In this season God really spoke to me about dreaming again. I pray this song is like touch paper and begins to set alight dormant and broken dreams. So many of us lay down our desires and passions through fear, the busyness of life and difficult circumstances. I firmly believe God is telling us to dream again, to see the kingdom of heaven touch earth.



Did you enjoy working on this album?

Definitely! What a blessing to be able to make a fourth album. I had about 92 songs for the project and we got it down to 15 and then to the final 12. I'm so blessed to be able to record these songs with an amazing band and Trevor Michael (Producer). Somehow he still believes in me and the songs. I love the recording processes and how you can spend a year on a final demo and then it can change and go to the next level or a better direction when the band get on it. I see it at as an amazing privilege that I can make an album of this quality. I really believe and pray that these songs will have a lasting impact on all who listen to them.

Is it a struggle to write a new album when your previous albums have been such a success?

That's very kind.

I think there is a tension.

I'm always writing songs, so having songs comes naturally, however I don't want to churn out an album, I want the songs to connect with people. I want the songs to inspire hope, to encourage the listener, to create a life changing moment. I want to try and capture the heart of God. This album has a few twists compared to pervious projects. 3 songs are sung from Gods perspective and there's an acoustic track which is quiet emotional. We tried some different vocal styles on the record and I pushed my voice. I've been working with a vocal coach for the last year and thats really helped with range and technique. I also wanted to push the boundaries musically and I wanted it to be an album which a believer can give to a friend or family member or someone who is searching.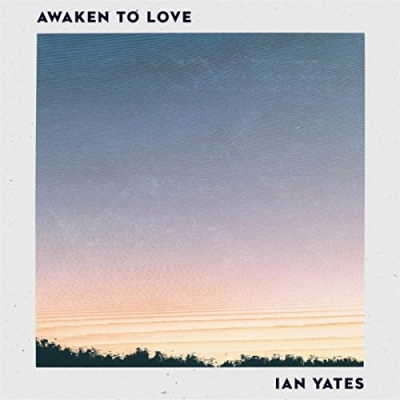 If you could work with any songwriter, who would it be and why?

I've had the huge privilege to write with Matt Redman, we've wrote a couple of songs. He has been a hero of mine and I've learnt so much from him. I think Christian music wise it would be Martin Smith, mainstream I'd love to write with Ryan Tedder his melodies are amazing.

Do you prefer playing live or working in the studio?

I love both. If I have to choose, I'd choose the studio.

I love working on a song in my little studio and then process of creating a demo or number of demos and then getting the session musicians to take it to the next level it's amazing process. Saying that, you can't beat the life changing moments in live sung worship.

How would you describe your style of music and what are your influences?

I think this album has a few 80's vibes, a lot of warm synths, some fuzz and a few electronic drums. My music has been described as worship music with balls…

I think it's raw, passionate and authentic. I want the songs to come from a place that I've been to or that I'm journeying through. Musical Influences for this album would probably be the likes of One Republic, Paper Route, LANY, Oh Wonder, Kid Astray, The 1975. Lyrical content has been inspired by ancient church liturgy, Karl Barth, Richard Rohr, Numerous psalms, the gospels and becoming a father. If I had to choose one bible verse to sum up the album is would be; Matthew 7:9-11 (JB Phillips) If any of you were asked by his son for bread would you be likely to give him a stone, or if he asks for a fish would you give him a snake? If you then, for all your evil, quite naturally give good things to your children, how much more likely is it that your Heavenly Father will give good things to those who ask him?"

What is your favourite album of all time?

Live And In The Can by Delirious.

You're stuck on an island, it's hot, you only have enough battery life left to listen to one song on your mp3 player. What track is it?

At the moment, King Of My Heart by Sarah & John Mark McMillan but the Steffany Gretzinger version.

What does the next year hold for Ian Yates?

We've just had our second child. So enjoying being a Dad. Trying to be the best Dad and husband I can be.
We've also just finished an amazing conference here in Liverpool called 'Jesus Loves' with Ben Fitzgerald and Todd White which was seriously amazing. Kate and I are really passionate about seeing something significant happen in our city of Liverpool. We run a monthly worship and encounter meeting in Liverpool called Liverpool Alive, I'm also heading up the musical worship for 'The Turning' a mission in Liverpool that's come off the back of 2000 people coming to salvation in Reading. I'll be touring the new album and working on training and resources with Elim Sound.

Find out more at ianyatesmusic.com