Oct 14 2016
Three-time GMA Canada
 Covenant Award-nominated singer/songwriter
 and worship leader Andrew
 Marcus recently released his sixth studio album 'Constant'. He spoke to LTTM about the album, songwriting, and his musical influences.

Tell us a little bit about this new album of yours?

The new album Constant has been a two year journey for me. I am still overwhelmed at all that God has done throughout this entire project. I've been talking with Ed and Scott Cash about doing a project together for years. Every time the conversation would start getting serious, I would shy away because I knew financially it would be a challenge. I've learned throughout this whole journey that God's timing is perfect.

The whole project started with a prophetic word from a very dear friend. During our weekend services (I started yet another conversation with Ed and Scott) my friend gave me this very profound word that I should do a new record. She said something that I will never forget: "This is God's project, it's His money, these are His songs, for His church… This album literally has nothing to do with you!" It was in that moment that all the weight and pressure that making a new record bring was lifted. The whole journey has been a constant reminder of God's faithfulness through the project. He provided every penny, every song and opened doors that only He could open. What a testimony of God's goodness!

Which is your favourite track on the album and why?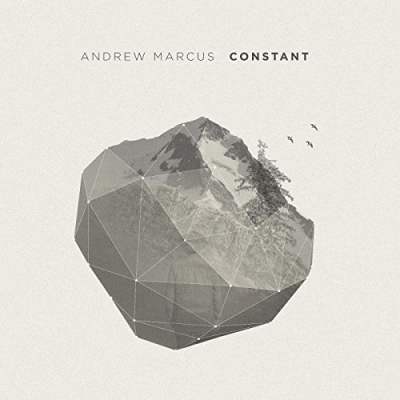 That is a very tough question. These songs were all birthed in such significant moments in my life. I think the title track Constant would be my favorite. When we finished the record (mixed, mastered and ready for print), we had 6 studio songs and 3 live tracks that we did in Nashville. Everything was good to go, except my heart! I felt so strongly that we were to record another song. I didn't have the song, nor did I have the money to pay for it. The Lord kept pressing on my heart to go back to Nashville to record one more song with Scott and Ed. I prayed, then booked my ticket. When my friend gave me that prophetic word (would have been about 1 year before this moment), she sent me an email the next day with everything she said to me so I'd never forget (that was my request). I read through that email after booking my flight and it said the Lord will provide for "7 songs.."

The Lord confirmed in that moment that I was to go back and that He would provide everything for this 7th song. I had a writing session with a good friend Matt Armstrong via Skype a few days before I flew out to record but nothing was finalized in that moment. It was the day before I had to fly out and I was tempted to cancel my flight. I felt like I made the biggest mistake booking for a song that has yet to have been written. Leeland and the guys agreed to partner on the song and actually drove 12 hours through the night from Oklahoma to meet me Monday morning in Nashville (to this day I don't understand why). The day before I left as I was wrestling in my studio to come up with a song, flipping through my Bible, not to meet the Lord but to just get a song idea (that is so horrible), Casey from the band Leeland called me. The first thing he said to me was, "bro you need to settle down.." I was so shocked.

Then he said, "don't worry the Lord will give us a song when we are together." As we came together I shared the chorus idea that Matt and I were experimenting with and that day we wrote the song, came up with the arrangements and tracked everything except vocals. Leeland and I went to Scott's place the next day to track vocals and in two days the full song was complete. The song is a testimony to itself, reminding me every time I lead it that God is sovereign and in control… that His faithfulness is constant through everything he equips us to do for His glory!



If you could work with any songwriter, who would it be and why?

I've had such an incredible experience writing with Paul Baloche, Leeland Mooring and with Scott and Ed Cash! I've learned so much from them along this journey and I am forever grateful! Whenever I write songs, I am always thinking about my home church, so congregational worship is my passion. If I could write with any songwriter (with congregational worship in mind), I would absolutely love to work with Tim Hughes. We've been friends for years but never had the chance to work on songwriting together. The reason I would pick Tim is because well before we became friends, he has been the biggest inspiration in my life in the area of church, worship music, and really my whole journey. I used to watch videos of him leading when I first started learning chords 9 years ago when I first picked up a guitar! I would be so honored to work with the guy who really birthed a passion and heart for worship!

Do you prefer playing live or working in the studio?

Working with Scott and Ed Cash in the studio didn't feel like a studio. I felt like we were doing church. We just worshiped together throughout the whole project, which was an experience I will never forget! That being said, I always prefer to play live because to me congregational worship is… of course, all about the congregation! I love not only leading worship, but at the same time being led into worship by whatever congregation I am blessed to serve. My favorite place to lead worship of course is my home church. Every weekend feels like we are in a giant living room.

We are comfortable together, we can be ourselves and worship the Lord honestly and freely. I love doing life with people both on and off any stage. What overwhelms me the most is when I am leading and I see people who are passionately worshiping the Lord through their cancer and other trials the Lord has them on. They genuinely lead me in worship when I see their absolute trust in the Lord as they fully surrender. It brings me to tears every weekend at our church. Being in community with the body of Christ as we worship through song is so encouraging for me!

How would you describe your style of music and what are your influences?

My musical style is really geared towards congregational worship. My goal for this project was never to write for radio or anything else. I do enjoy doing experimental recordings in my studio at home, but when it came to this specific record, my desire was to fuel the church with simple songs that proclaim the gospel in a way that people on all different journeys could understand. Songs with singable melodies that are filled with gospel truths about who Jesus is and what He has done for us. Of course, we always try and think of new and creative ways of sharing those truths both lyrically and musically. The goal for me is always simple gospel songs.

When I got called into the music ministry there were a few people that were huge inspirations as I continued to grow and develop as a worship leader. Tim Hughes came to the church I was starting to attend when I was just started learning the guitar. I would watch that worship service that was posted on the church's website literally every night with my mom and just observe how he communicated with the band, how he led the songs, and how he played chords on the guitar. It was all new to me at the time. Leeland Mooring has been a huge inspiration to me since his debut record in 2006. The way he loves Jesus and people both on and off the stage is incredible. I am so thankful for our friendship and I continue to learn so much from him every time we are together. Paul Baloche has been such an inspiration in the area of songwriting for the church. Phil Wickham also has been a huge influence over the years.

How would you define success in your career as a band?

I am not really sure what success looks like for me. I am just trying really hard to not focus on anything but the Lord and the church he's allowed me to serve. I am so thankful at all the testimonies I hear about God uses these songs from the record to encourage people and remind people that the Lord is good, that he is near and that he is faithful in every season. Seeing lives changed and congregations encouraged through these songs brings me joy and ultimately shows me that this project has been a success only because of the Lord!

What is your favorite album of all time?

I think my favorite album of all time would have to be Coldplay X&Y :)

You're stuck on an island, it's hot, you only have enough battery life left to listen to one song on your mp3 player. What track is it?

Hah! That is such an awesome question! This is a really hard question to answer, but a song I have been literally singing before every service I lead and almost every time I wake up is from Leeland's new record Invisible. The song is called "For Your Glory." Just ministers to my heart and I pray it is always my prayer in everything I do.

What does the next year hold for Andrew Marcus?

That is an excellent question! The reality is I have no idea! I am so excited about the year ahead at my church (Coquitlam Alliance Church) We start the push for our 20/20 vision, which includes a building campaign and three more church plants by 2020. The momentum at church has been so exciting. Our church family is growing not only in numbers, but I am seeing on my team that we are growing to be fully devoted followers of Jesus Christ. As the album has dropped, I will continue to travel every now and then and share these songs with the Church. Being signed with BEC Recordings has been a huge blessing on this journey. They have been so passionate about this album and although there are so many unknowns as to what doors will open, I am just so excited and honoured to work with such an incredible team. I'll keep writing songs this year that I can share with my local church and wherever else God takes them!