Latest Article
In February 1978, Brian and Bobbie Houston moved to Australia as newlyweds from New Zealand, joining the ministry team of Sydney Christian Life Centre which was pioneered in July 1977. In the early 1980s, after successfully pioneering two other churches in the Sydney region, they saw the need to provide people in Sydney's North West with a fresh and contemporary church. In August 1983, they founded Hills Christian Life Centre. It has grown from a congregation of 45 to what is said to be the largest church in Australian history.

Today Hillsong Church Sydney operates from a 21 acre site in...
Read More In February 1978, Brian and Bobbie Houston moved to Australia as newlyweds from New Zealand, joining the ministry team of Sydney Christian Life Centre which was pioneered in July 1977. In the early 1980s, after successfully pioneering two other churches in the Sydney region, they saw the need to provide people in Sydney's North West with a fresh and contemporary church. In August 1983, they founded Hills Christian Life Centre. It has grown from a congregation of 45 to what is said to be the largest church in Australian history.

Today Hillsong Church Sydney operates from a 21 acre site in a modern business park in the Hills District, and from a contemporary facility in Waterloo near the heart of Sydney's CBD.

With a total attendance in Sydney of over 20,000 on any given weekend, the reputation of the church continues to expand, having a dynamic influence and impact in Australia and many other nations.

Hillsong Church has churches across the globe. Besides Sydney and Brisbane in Australia, Hillsong Church has campuses in London, Kiev, Cape Town, New York City, Moscow, Stockholm, Paris, Konstanz, Amsterdam, Melbourne & Copenhagen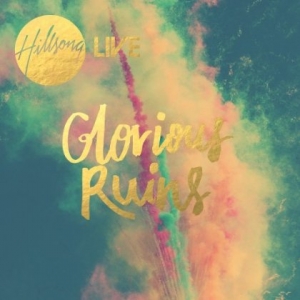 As Hillsong Church continues to increase and grow, the vision remains consistent: To reach and influence the world by building a large Christ-centred, Bible-based church, changing mindsets and empowering people to lead and impact in every sphere of life.

Hillsong LIVE is the congregational expression of worship from Hillsong Church. Their music captures the heart and sound of Hillsong Church globally and represents the coming together of the Hillsong worship team from around the world; including Reuben Morgan, Joel Houston, Ben Fielding, Dave Ware, Annie Garratt and many more.

Since 1992, Hillsong LIVE has resourced the local church and received gold and platinum album status multiple times, writing such well known worship songs as 'Shout To The Lord', 'Inside Out', 'Hosanna', 'The Stand' and 'Mighty to Save', which was awarded the 2009 Dove for Worship Song of the Year. The Hillsong brands have sold more than 12 million albums.

Hillsong LIVE will release their 22nd live-recorded album, 'Glorious Ruins', in July 2013. Recorded for the first time live in two locations - London, England and Sydney, Australia - 'Glorious Ruins' is consistent with Hillsong's passion to resource the church around the globe. The live album offers the church a new era of worship anthems that will cross multiple denominational and cultural boundaries.

"Ruins can speak of crushing defeat or perhaps of something abandoned, but the good news today is that the ruins come to life," explains Senior Pastor of Hillsong Church Brian Houston. "Through Jesus Christ what we look at is ruins that become glorious."

"This declaration of the saving power of Christ reminds us that we can look to the cross throughout life, in times of success or failure He is there with us," shares worship leader Reuben Morgan. "We've never been diverted from viewing worship as both personal and corporate, intimate and celebratory. We don't seek to make each project 'better' as such, because how can one form of worship be better than another? Instead each project is a continuation of the journey, and we are thankful to God that so many people take the journey with us."

'Glorious Ruins' is an acknowledgment of humanity and a bridge to redemption. It includes 12 fresh new songs written by Hillsong team members including Joel Houston, Reuben Morgan, Ben Fielding and Matt Crocker. The album features the title track, 'Man of Sorrows', which is already being sung in churches internationally, and 'Glorify Your Name', a collaboration between Reuben Morgan and Chris Tomlin.
Listen
Video
Featured Artist
Blogs
Featured Album
News
Reviews
Videos