Interview: Philippa Hanna
Jul 02 2013
British singer/songwriter Philippa Hanna has just released her new album 'Through The Woods'. This highly anticipated release comes after a successful kickstarter fund raising campaign and a support slot on Lionel Richie's UK tour. LTTM caught up with Philippa to find out more.

Tell us a little bit about your new album 'Through The Woods' and what the inspiration behind it was?

The new album is a collections of songs from a journey. A journey through dark places and into the light. I've been really inspired by story and fairytale themes. I wanted to inject some strong imagery into the songs to help convey meaning.

Which is your favourite track on the album and why?

My favourite changes daily! Today it's 'Stars will fall'. It's about the adventure of faith and how God directs us. We have his armour and his truth for the journey.

You used a successful Kickstarter campaign to fund this album, tell us about that experience.

It was such a great way to get fans and friends involved in the journey. We invited people to pledge for the album and other unique rewards in advance. This has enabled the fans to become key in finishing and promoting the project. I've have felt such support and encouragement from all the great people who got alongside us.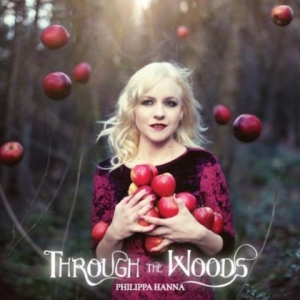 What's your song writing process?

I have a few. I tend to record little voice memos on my phone when inspiration strikes! Then I have to make time to lock the world out and work the songs to life! This album had some great writing input from James Jayawardener and Roo Walker who put their own great musical flavours into the mix.

If you could work with any song writer, who would it be and why?

So many! I'd love to write with Jon Forman of Switchfoot, Laura Marling, Elton John, Prince, Billy Joel, and of course the immense Lionel Richie!

Talking of Lionel Richie, last year you went on tour with him - has that opened new doors for you with the new album?

I think that the Lionel Richie tour has really helped gain support across the board. It has helped me to reach a new audience too!

Who are your musical influences?

The above, and my family and friends. The music around you really inspires. I'm a big Walt Disney fan too of course.



What advice would you give to any aspiring singers or songwriters out there?

Make the most of every opportunity however small! And if it compromises your principles in any way, say no. Other doors will open. I think it's important to treat each performance like it's the performance of your life! Because attitude is so key.

Whats on your iPod at the moment?

I'm currently listening to Laura Marling, Daft Punk, Justin Timberlake and Toto. Bit of a mixture!

What does the next year hold for Philippa Hanna?

I'll be touring in the Autumn with worship legend Stuart Townend for The Big Church Night In! Really excited about that. Also in September we'll have my new book available, Following The Breadcrumbs, a detailed account of what happened after I asked God for help one dark evening in 2004.

Thanks for taking the time to talk to LTTM Philippa.

Much love to all the LTTM audience!

Find out more at PhilippaHanna.com