Sep 03 2012
Hip Hop duo Group 1 Crew are back this month with their brand new album 'Fearless'. With their music having been featured on TV shows like America's Got Talent and One Tree Hill, LTTM caught up with Manwell and Blanca to find out what inspired their latest release.

Tell us a little bit about your new album 'Fearless' and what the inspiration behind it was?

The inspiration behind fearless was simply a reflection of us facing life and all its ups and downs head on despite our fear and doubt. Becoming a duo and dealing with loss and gain in our personal lives left us unsure about our future but at the same time forced us to determine whether or not our faith was truly based in Christ or our circumstances. This record proves to us as well as our fans exactly what our decision was and where we placed our trust.

Which is your favourite track on the new album and why?

It's hard to pick your favorite when every track has a special place in your heart. They're all our favorite depending on who's listening.

What's your song writing process?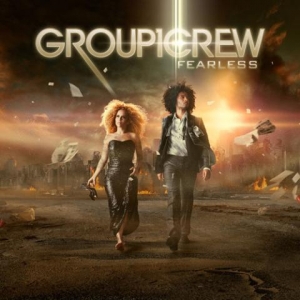 We write songs so many different ways. Sometimes we'll get in a room together and just start throwing out ideas. Other times they can be written in private or on a plane while traveling. The process happens in a myriad of ways.

If you could work with any song writer, who would it be and why?

I'd love to work with Dr. Lukes camp, or Benny Blanco or Rodney Jerkins.

What does it feel like when your music gets featured on TV shows like America's Got Talent and One Tree Hill?

It feels like possibility is in the air, anything can happen when that many people are listening to your music.

How would you define success in your career as a band?

We believe success is simply obedience. That's it. If we continue to do what we were made to do then we're successful.

How would you describe your style of music and what are your influences?

We do hip pop with a touch of funk and R&B that makes people dance and at the same time speaks to your soul. We're influenced by artists such as Mariah Carey, Whitney Houston, Guns n Roses, Fred Hammond, Needtobreathe, Kari Jobe, Musiq Soulchild, Boys 2 Men.



What advice would you give to any aspiring bands or singers out there?

Be great at their craft. Never substitute hard work for anything else. If you're amazing at what you do, you will have people's attention... after that it's up to who you are to keep their attention. Be true to who you are and what you believe and don't compromise them for anyone.

You're stuck on an island, it's hot, you only have enough battery life left to listen to one song on your mp3 player. What track is it?

S.O.S. by Sting

What does the next year hold for Group 1 Crew?

Hope!

Find out more at Group1Crew.com